Cylinsier
Master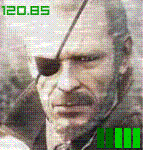 Joined: 29 Sep 2008
Posts: 13229
Location: Oh shi-
Posted: Wed Dec 02, 2009 5:54 pm

Post subject: Lunascape

---

Lunascape is a web browser with the unique trait of allowing switching between all three major rendering engines while viewing web pages.

Trident (IE)
Gecko (Firefox)
Webkit (Safari/Chrome)

I downloaded it and will be playing with it over the next few days. Will let you know how it works.
_________________
The end is nigh! OR forums die

APRIL 1

. Don't lose contact! Join the forums at bogsource.com now!