Cylinsier
Master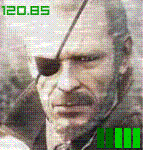 Joined: 29 Sep 2008
Posts: 13229
Location: Oh shi-
Posted: Wed Nov 18, 2009 3:11 pm

Post subject:

---

Lots I'm sure. Might want to look into having Geek Squad come over and install it for you too if you don't feel up to it.
_________________
The end is nigh! OR forums die

APRIL 1

. Don't lose contact! Join the forums at bogsource.com now!