Cylinsier
Master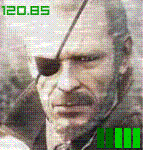 Joined: 29 Sep 2008
Posts: 13229
Location: Oh shi-
Posted: Thu Oct 22, 2009 2:11 pm

Post subject:

---

What, like less than 100 dpi? Or smaller than 600 by 800? As long as its still big enough for me to use as a buddy icon on AIM, its probably adequate.
_________________
The end is nigh! OR forums die

APRIL 1

. Don't lose contact! Join the forums at bogsource.com now!