Cylinsier
Master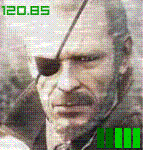 Joined: 29 Sep 2008
Posts: 13229
Location: Oh shi-
Posted: Wed Dec 09, 2009 11:56 am

Post subject: Google is insatiable

---

http://www.cnn.com/2009/TECH/12/08/google.goggles/index.html

Article is about "Google Goggles" search; you snap a photo and submit it and it searches what the photo is of and tells you. So you see a building, snap it, and Google says "that's the Empire State building." Obviously, its a very young technology.

They also mention Google equipping mobile phones to translate spoken word into various languages on command. Which is huge.
_________________
The end is nigh! OR forums die

APRIL 1

. Don't lose contact! Join the forums at bogsource.com now!